VILLA ROSAS SLANEY HOS
Skipper
Reg.number: S25790/2007
*2007-03-04
Ägare: A. Folkesson

HD A
(För mer resultat se SKK Hunddata)
Höjd/Vikt: 47cm/18,5kg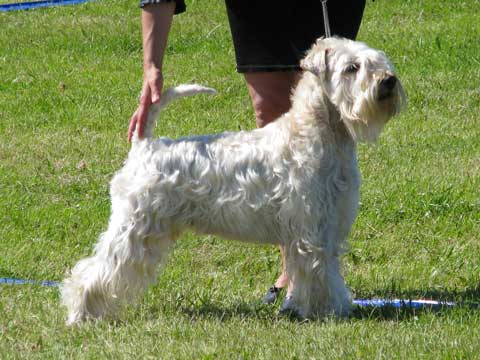 SHOW RESULTS
SE UCH DK UCH

2007:
BIR/BOB Valp/Puppy SWTK Syd Ronneby

2008:
2BHKL Odense Danmark
BIR/BOB/Best Junior Baltic Terrier Show
BIR/BOB/Best Junior KFT/VDH Neumunster
BIR/BOB/Best Junior R-CACIB World Wide Wheaten Festival Sweden
3BHKL SKK Int Sofiero, Cert/CAC

2009:
BIR/BOB SWTK Öst Special
4th best dog DTK Hårlev, Denmark
2010:
3rd best dog DTK Hårlev, Denmark
BIM/BOS KfT LG Berlin, Germany
3rd best dog Cert/CAC SKK Nat Larv, Swe
4th best dog SvTeK Tånga Hed, Swe
3pl Openclass(25) WDS
3 best dog, Tvååker SKK Int, Swede
BIM/BOS, Gotland Int, CAC/CACIB, Swedish Champion(SE UCH), Swe
2nd best dog, Cert/CAC, CACIB, Danish Champion(DK UCH) DKK Herning, Denmark
PEDIGREE
Honeyrags Island Duke Of Villa Rosa

Maroc Na Sionna

CH Newrange Con Of O'riain

Maroc Princess

Pepitahill's Amalia

Tjärnviktorpets Alfred

Honeyrags Bonchester Bridge

Villa Rosas Laoise

Kaler Toy-Boy Of Villa Rosa

CH Villa Rosas Paddy

CH Kaler Pipe Dream

Villa Rosas Enya

Hopla Don't Stop Winning

Villa Rosas Yum-Yum
Read some judge's report about Skipper here.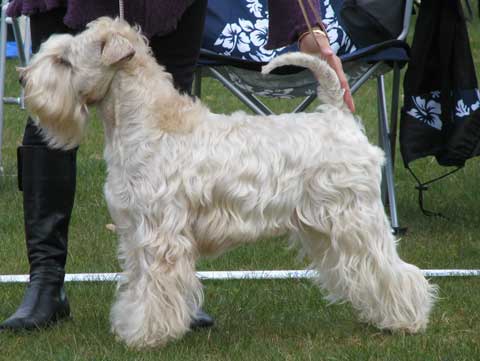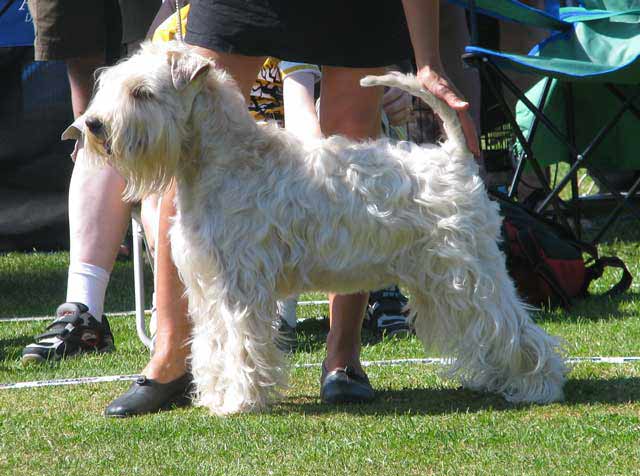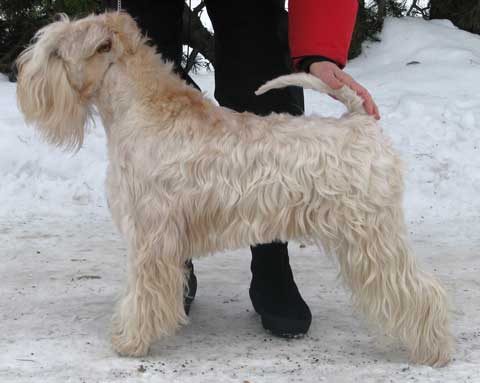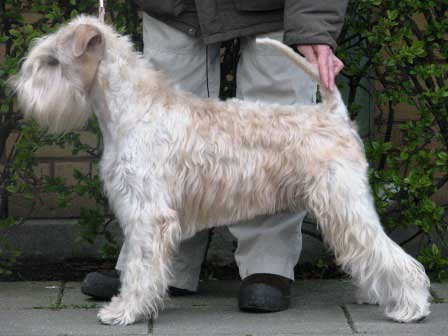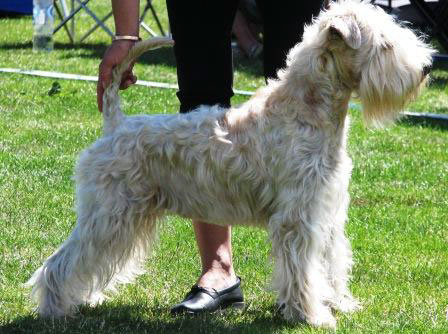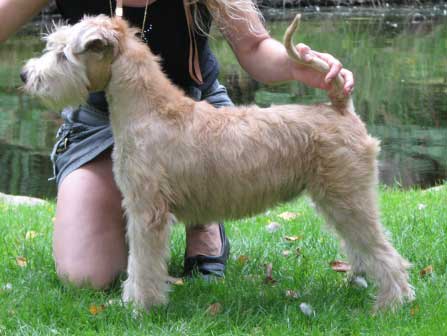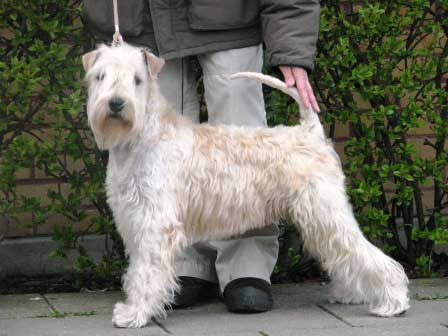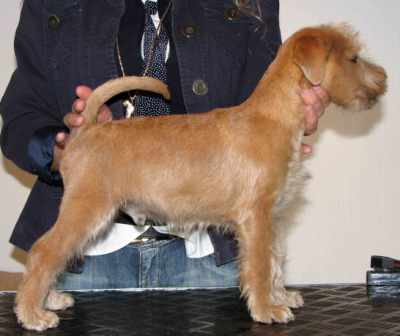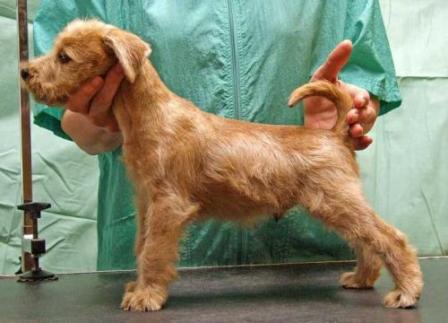 Frank Berry, Irl
Öland Sep 6 2009 Wheaten speciality show
This boy beat of a lot of very strong competition; he is a beautifully balanced dog, very good for size, with enough substance without being coarse. He has a beautiful rectangular head piece, with a good eye and earset and with a good terrier expression. Excellent spring of rib. He moved with purpose and style without exaggeration.